The EAST Way Development Programme for Coaches
The theme of this three month programme is integration.
In this mastermind group programme, you will firstly experience the EAST Method yourself and then learn to implement it in your life. You will then learn how to implement it into your coaching.
Month 1 – Stand out from the crowd
First of all, we will deal with Imposter Syndrome using the EAST Method. As part of this, we will use the 3Es to develop your expertise. This will be in the form of a group workshop. (Monday 10th May, 20:00 – 21:00 GMT) (This will be recorded if you can't make that date.)
Q&A 1 and How to Create Your Own Unique Method: Monday 24th May, 20:00 – 21:00 GMT
Month 2 – Integrate to flow
You will then build your action plan to integrate the EAST Way into your life. This is a one-to-one coach-mentoring session lasting 60-90 minutes.
Month 3 – Make a difference with your clients
In Month 3, you will learn how to integrate EAST Method embodiment techniques into your coaching practice. This will be another group workshop. (Monday 5th July 2021, 20:00 – 21:00 GMT) (This will be recorded if you can't make that date.)
Q&A 2 and the 5 HAPPY Principles of the EAST Way: Monday 19th July, 20:00 – 21:00 GMT.
Outcomes
You will:
✔ learn techniques to overcome Imposter Syndrome which will help you both now and in the future as you develop your skills and business
✔ directly experience the power of embodiment via the EAST Method rather than just learning about it, particularly the Somatic awareness and Therapeutic intervention stages
✔ understand how to benefit fully from the EAST Way as a different approach to your personal life and business, and
✔ learn how to help your clients using the EAST Method embodiment techniques, beyond just helping them to relax at the start of a session.
Bonus
As part of this programme, you will gain full access to our tai chi movement and mindfulness resources (the Wimble Library and the Thrive Under Pressure mindfulness programme) which will both be used as the on-going resources and support for training and reference.
Payment plan
This will be a small, focused group and so the fee for this programme is £799 initial payment plus £24 per month to start after 3 months and includes monthly ongoing support and access to the Wimble Library and Thrive Under Pressure resources.
To apply to join this programme, use this secure link to pay the deposit of £99. (You will be invoiced for the balance of £700.)
Cancellation and refund fee: from 10% pro-rated (ask for details).
If you only want to attend the Imposter Syndrome workshop, then please visit the following page: https://www.wimble.com/overcome-imposter-syndrome/
If you have any questions, please use the following form:
---
Introductory workshop
Would you like to learn how to use graceful movement to help your clients to overcome mindset blocks?
My name is Darren Yap, I'm a tai chi teacher and EFT therapist. 15 years ago, I developed a system that combines tai chi and energy psychology (EFT) to help people to deal with mind gremlins, anxiety, addiction, stress and other emotional issues.
Called the EAST Method, I've now decided to give this system away in live online workshops because I realised that the world needs this right now!
By teaching you how to do this, you can help your clients… and by proxy, I'm helping more people! I love leverage!
As this is an experiential session, here are some things for you to consider.
Are you frustrated with how you show up in the world?
Do you hold yourself back from achieving your goals?
Ever wonder what is going on in your subconscious?
In this workshop, you will learn simple techniques that get you out of your head and bring you back home to the body where you will discover the emotional blocks that are holding you back from the goals that you set out to achieve.
-learn the subtle hints that your body is telling you
-reconnect with your body for a greater understanding of the real you
-begin the journey to unshackling yourself from your past
The training will be completely free of charge because I am going to use these live sessions to develop my training delivery. Win-win.
The session will last 1 hour.
There will be no certification provided as this is a freeform workshop.
If you're not a therapist or coach, you're welcome to attend for learning purposes.
For dates and to sign up, please register your interest via the Contact Us page.
---
Professional Training Course
I am now offering more in-depth training in the EAST Method. This is aimed at coaches who want to use movement to help their clients to overcome mindset blocks and limiting beliefs.
This training will comprise 6 weeks of training, 1 hour per week, with a bonus Q&A catch up a month after the end of the course.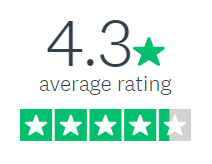 Topics covered:
The development of the EAST Method.
Why movement can help with coaching and therapy
The 4 movement sets/routines – learning and teaching
The role of mindfulness and body mindfulness
Somatic awareness and how to use it
Using movement to over come mindset blocks
Systematic and story approaches
Drilling deeper
How it works
How to implement with a client
Darren is a great teacher and really explains well the ins and out of the EAST Method, how to use it and the watch-outs with clients as well. I can see myself using this with coaching clients and for me too!

Gwenaelle Deloux
The cost for this training will be £249.
For £249, you get access to the live training and the recordings which will be made available after each session.
Previous attendees are welcome to attend as a refresher for a reduced price – please ask.
In order to register your interest and for dates, please apply via the Contact Form.