Reduce the success blocks keeping you and your business stuck with a simple method loved by coaches, therapists and small business owners!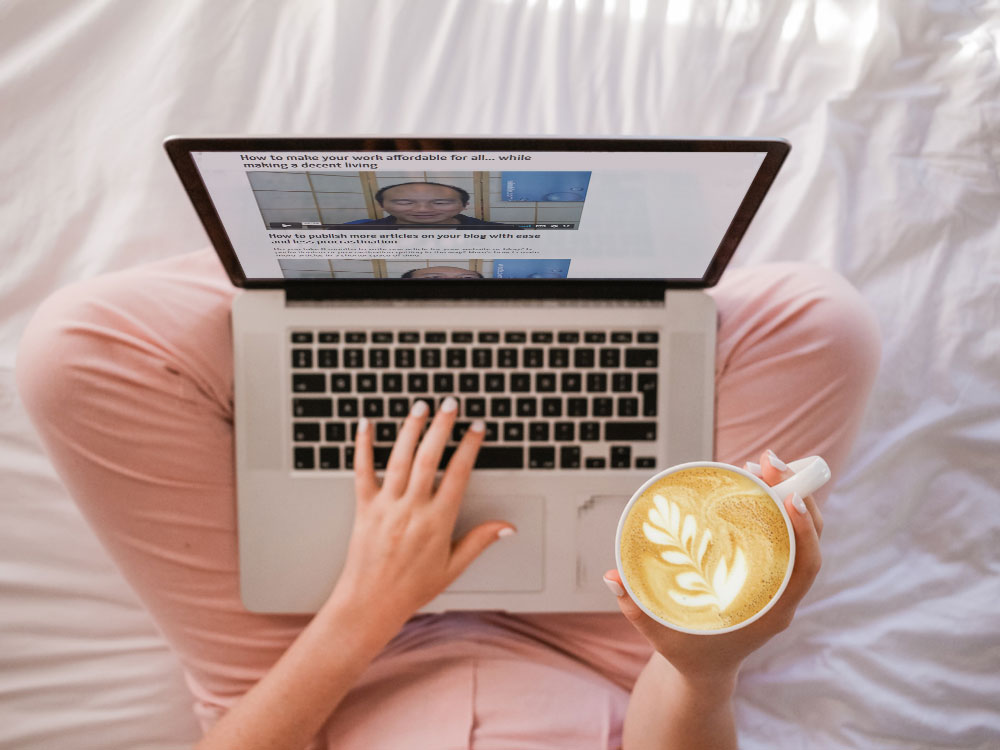 Did you know, you could become more successful by reducing…
Limiting beliefs that are holding you back?
Imposter syndrome and that feeling of, "Am I really good enough?"
Overwhelm, procrastination or perfectionism that stops you getting stuff done?
Money blocks that either keep you poor or stop you charging what you're worth?
Anxiety and depression that cripples you and stops you living life with ease?
Let's face it, you probably didn't start your business thinking it would be so hard. You just jumped in, full of excitement at the possibility of helping your clients and creating a life you love.
Most of the business owners we encounter are just like you, and many of them had no idea they had success blocks lurking until they repeatedly struggled to grow their business. For many, they tried all the usual things:
Coaching programs to help them get more clients – but they never dealt with the mindset stuff.
Online courses, but these never had the support they needed.
Free business tools, but these are never designed to give you results.
Webinars, training and more.
The problem is that for many business owners, what holds them back isn't even business related. And until you work on the mindset blocks that are keeping you stuck – holding you back from doing what you know you need to do to grow your business – you'll never truly be able to build your dream business with confidence and ease, and create your best life.
Introducing the Life Library and the EAST Method…
This extensive video and training library is specifically designed to empower you to move from confusion into confidence, from exhaustion to ease. With a focus on mind-body connection and embodiment, the EAST method combines concepts based on tai chi, chi kung (qi gong), mindfulness, EFT and coaching.
Just some of the benefits of the EAST Method:
Improve your frame of mind
Reduce the impact of limiting beliefs
Reduce stress and anxiety
Feel calmer and enjoy more flow in your life
Enjoy better relationships with your friends and family
Level up your business with ease
What you get…
As well as training on overcoming stress, anxiety and mindset blocks using the EAST Method, the Life Library also includes extensive resources for you to follow a regular and varied daily practice.
You'll get access to:
Business mindset training
Over 30 restorative chi kung mindful motion videos for instant calm (suitable for complete beginners)
Mindfulness training for beginners
Business marketing and inspiration videos
The innovative Daily Practice plan, designed for the busy person
Choose from a further 70+ tai chi videos to help you to learn sequenced, focused movements for deeper calm (taking you from beginner to advanced)
Weekly video recommendations for beginner and advanced tai chi students
PLUS, You'll get these INCREDIBLE BONUSES!
VIP Membership at the special price of £24 per month, locked in forever!
BONUS 1: A meditation primer, Five Days to Inner Calm, worth £10 (included within the Library)
BONUS 2: Restorative chi kung mindful motion intro course, worth £25 (included within the Library)
No setup fee. All major cards accepted. Please allow 48 hours for your account to be set up. Cancel at any time.
About Darren Yap, Founder of the EAST Method


"When I started out as a therapist and tai chi teacher, and then as a coach, I'd look at the big names in the industries and feel so lacking in experience, knowledge and ability compared to them, even though I was helping my clients and students alike.
"It was only by working on myself using both the deep, inner techniques of the EAST Method and external practices that I gained the confidence needed to market myself with more ease and consistency."
Today, Darren Yap empowers busy coaches, therapists and consultants who hate the hustle and the hassle to move out of their own way so that they can confidently and consistently grow their business with a sense of ease, and finally make the impact that they desire.
With nearly 40 years of martial arts, mindfulness and movement training as well as therapy, coaching, mentoring and corporate experience, he brings a wealth of understanding and concepts for personal development.
He has combined these varied practices and experience to create the EAST Method which is a comprehensive therapy and coaching system. From this system, he developed the HAPPY Way which incorporates the EAST Method as a way of experiencing inner joy – the HAPPY Way has helped Darren to stay happy and healthy through the Covid-19 pandemic due to the mental fitness that practising it brings.
Now you can learn and develop these same strategies for yourself through special access to The Life Library.
What people are saying…
"I feel better and more confident. Another piece of the puzzle is solved and I feel confident that in the end I will get where I want to be." Patricia Koops, Fiercely Kind Coaching

"Such simple techniques that can make quite a difference to how you feel afterwards. Thank you Darren for giving the taste of your EAST method." Claryn Nicholas, Coach

"I would thoroughly recommend Darren and his method of working – he's sensitive, kind and completely non-judgemental and really knows his stuff." Tansy Muller, Coach

"I have been incorporating the EAST method prior to my coaching sessions to ground, centre and believe in myself. This really helps me bring myself into the present moment. Whilst doing it I remind myself that I am enough, I am a great coach, and I always show up as my most authentic and true self." Sophia Wood Massicotte, Coach
FAQs…
How often can I access The Life Library as a member? As many times as you like! Many of our clients use the Library multiple times daily to help keep them focused and calm throughout the day.
What does the EAST Method entail? This approach incorporates varied gentle movement ("Exercise"), mindfulness ("Awareness"), listening to and honouring the body ("Somatic awareness"), and emotional healing, mindset development and shadow work ("Transformation").
What if I need more support or extra help? We offer a range of other services, including live events, workshops and one on one coaching. Simply contact us and we can discuss what you need.
Am I locked into a minimum membership term or any contracts? No! You can cancel anytime providing you give us three (3) days notice before your next month falls due. This allows us time to cancel your membership so you won't be charged again.
What payment methods are available? We take all major credit cards as well as Paypal.
I'm completely new to all of this. Is the Life Library suitable for beginners? Absolutely!
Will the Life Library get rid of my anxiety or success blocks for good? With daily practice, the Life Library will certainly help! But if you truly want to get to the root cause of the problem and deal with it once and for all, a more tailored approach is recommended. Contact us for more information.
GET YOUR UNLIMITED ACCESS TO THE LIFE LIBRARY NOW:
AND LOCK IN YOUR VIP PRICE FOREVER!
JUST £24/MONTH!